I'm sure you've heard all about it, there is a virtual tidal wave of people moving from California to Texas (and Dallas in particular). There are several reasons for people choosing to "Flip the Zip" (zip code that is).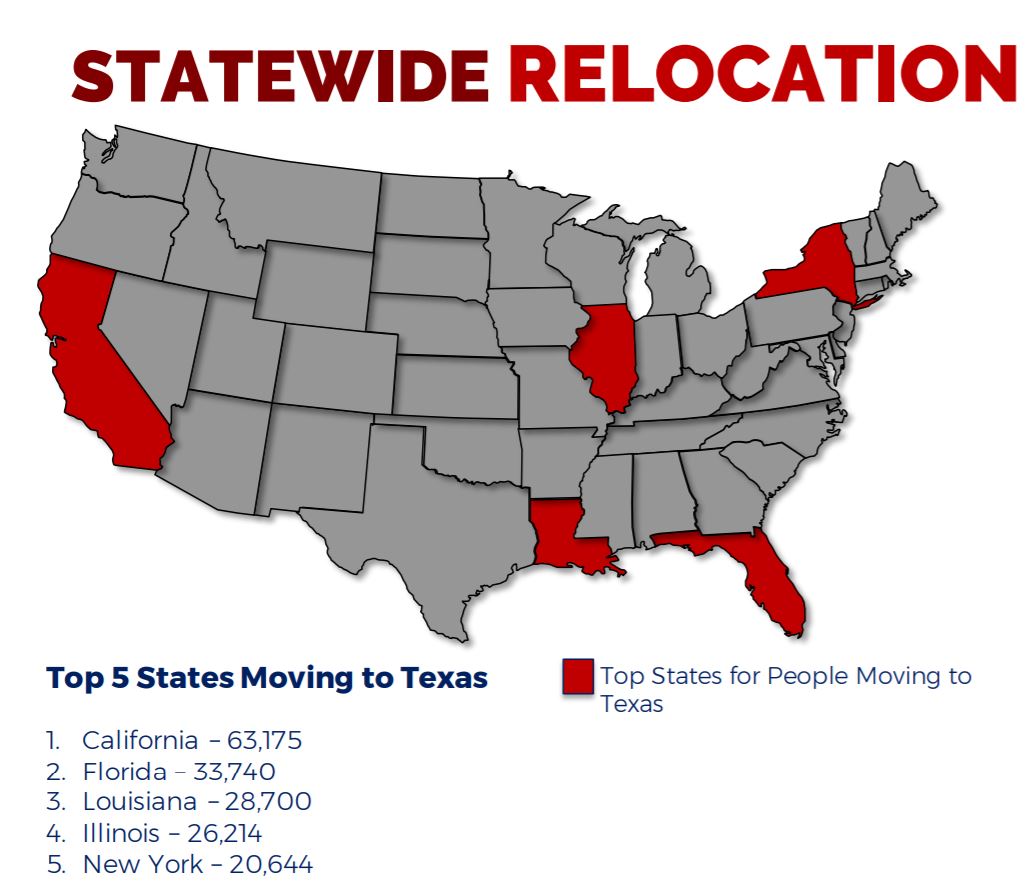 The top 5 reasons to move to Texas:
1. Jobs, Jobs, and more Jobs! The Dallas/Ft Worth area is home to over 100,000 businesses, and more than 1,500 corporate headquarters. And the icing on the cake is the local unemployment rate is beating the state and national average.
2. Taxes, or lackthereof… Did you know that Texas has no state income tax? Compare that to California where income tax can range up to 12.3%. Moving to Texas can feel like getting a raise!
3. Affordable housing! The average sales price of a home in Dallas in 2018 topped out at $304,000. Compare that to an approximate sales price of a home of $688,000 in Los Angeles. You can get much more house, for much less money in the Lonestar state.
4. You're literally in the middle of everything. With 3 of the 4 major airlines (i.e. American, United & Southwest) headquartered in Texas you can get a direct flight to anywhere in the continental US, and almost anywhere in the world. You're 2.5 hours from NYC, 3 hours from LA, and 2 hours to your favorite vacation spots in Playa del Carmen.
5. Texas Culture! With so many people moving to Texas its become a bit of a melting pot. You've got southern hospitality, international flair, great open spaces, and metropolitan living all in one. There is literally something and someplace for everyone!
Check out these links if you're considering a move to Texas and looking for additional information and resources!